Burton J. Haynes
Tax Attorney at Law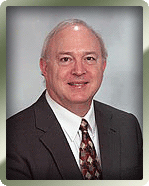 B.J. Haynes is a former IRS Special Agent, having worked in the IRS Criminal Investigation Division's office in Baltimore, Maryland. In 1980, he was named as Criminal Investigator of the Year by the Association of Federal Investigators. He holds a B.A. in Business Administration, an M.B.A., and a law degree, all from the University of Maryland. In addition to the University of Maryland, Mr. Haynes has attended MacMurray College, the University of Illinois, Southern Illinois University and Georgetown University Law School.
Since 1981, Mr. Haynes has been engaged in the private practice of law, and is licensed in Maryland, Virginia and the District of Columbia. He specializes in tax controversy work, including civil and criminal tax matters, civil penalties, tax litigation, and the representation of clients before the IRS Examination Division, Collection Division, Criminal Investigation Division and Appeals Office, as well as before the United States Tax Court. In addition, he serves as a financial analyst and investigator in internal corporate investigations and litigation, and has testified as an expert witness in cases for both the government and the defense. He also counsels clients regarding the tax aspects of divorce and bankruptcy, and is often appointed as special tax counsel in bankruptcy cases. Mr. Haynes has taught accounting and tax courses at the University of Maryland, Towson State University, and Loyola College, and is an author and frequent lecturer for professional groups on representing clients before the Internal Revenue Service.
Contact us
to learn about our tax attorney and lawyers today.