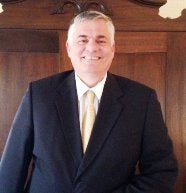 Evan Swank – Fairfax Tax Fraud Examiner
Certified Public Accountant / Legal Assistant / Certified Tax Fraud Examiner In Fairfax
Evan A. Swank is a Legal Assistant at Burton J. Haynes, P.C. He is a Certified Public Accountant and Certified Tax Fraud Examiner In Fairfax, VA with over thirty years of experience helping private and institutional clients with their accounting, return preparation, and tax compliance needs. Mr. Swank joined the firm in 2013 after working as a Business Revenue Auditor for the City of Fairfax.
Mr. Swank's work at the firm includes the preparation of individual and business tax returns and helping clients assemble the information and documents needed to implement various collection arrangements with the IRS and state tax agencies. He has successfully negotiated installment agreements, offers in compromise, and other collection arrangements with the IRS and states that have allowed clients to manage their tax problems.
Mr. Swank is licensed as a Certified Public Accountant in the Commonwealth of Virginia. He is a member of the Virginia Society of CPAs and the Association of Certified Tax Fraud Examiners. He and his wife, Judy, have two children, Joshua and Jordan.